***Congratulations #51
Smart Cents Mom
***

Picaboo Photo Book
Review & Giveaway
Ends Tuesday Novem
ber 24th at 11:59pm
I had the opportunity to design and review a
Picaboo Photo book
and was extremely impressed with the company, creation process, shipping time and most importantly the QUALITY of Picaboo's photo books.
I have used several different online services to create photo books in the past, However,
Picaboo
stands out from the crowd for several different reasons.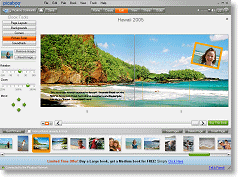 Reason #1:
The Pica
boo Photo Program
A BIG peeve I have with these other online photo services is that it takes FOREVER to upload all of your photos to their website. With the
Picaboo
system this was not the case. Once you download the program all of your photos are available to use right away on the program, no waiting and checking the screen to see if your photos are down uploading. I loved that I was able to use my photos quickly and design my photo book with ease all using the Picaboo Program.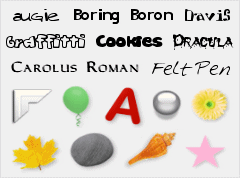 Reason #2:
The amount of fonts and photo corners
The amount of fonts and photo corners to choose from was impressive. There was OVER 40 fonts and OVER 50 corners.
Whether you're adding a caption, telling a story, or journaling your memories, you'll find the font or corner
that fits
your needs.
Picaboo Background Community
where you can find thousands of backgrounds that people have submitted. I found this very helpful. For one my pages in my photo book I had pictures from a trip to the beach, I was able to find 100's of beach photo backgrounds on the Picaboo background community, and all I had to do was click and drag it to the Picaboo Program! Also, there were over 240 page layouts to choose from, many of them very unique and unlike any ones that
Picaboo's system was easy to use, fast and had so many editing features to use. I made a book with photos of my son from 10-15 months, I also received an additional Free copy by using the Coupon Code I have listed Below! I received the book within 5 days after ordering and I was extremely pleased with the quality of the book and how crystal clear the photos turned out. I will Definately be buying from
Picaboo
again in the future.
One Person will Win:

$50 Picaboo Gift Card!!
EVERYONE CAN:

Buy A Book, Get An Extra Copy FREE until Nov. 30th.
Use Code NVBGF at Checkout.
TO ENTER
(MANDATORY):

Visit
Picaboo
,
come back and
Leave a comment telling me what photo book Idea Theme you like best.
(leave your email, unless it's on your blog)
ADDITIONAL ENTRIES (Optional):
For 2 more chances to win Leave an additional comment with your email by doing the following:

Ends at 11:59pm est Tuesday November 24th. One winner will be randomly drawn using random.org from all the entrants and posted shortly after the giveaway ends. I received a photobook free of charge from the company to review and give my honest opinion.

Check back Every Wednesday until Christmas for a new Giveaway!