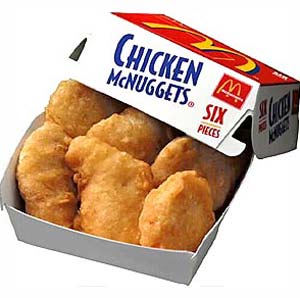 McDonald's restaurants in Miami-Dade, Broward and Monroe counties are offering 6-piece orders of McNuggets for 99 cents every Monday.
Also Hamburgers are 49 cents and cheeseburgers are 59 cents on Sundays and Wednesdays. NO coupon required. This is at participating McDonalds..which should be MOST of them.
This may be going national so ask around at your local McDonalds!!
Looks like a summer promo.